Just designate targeted overlay and object on a Salesforce
Easy cooperation by drag & drop
Just designate targeted overlay and object on a Salesforce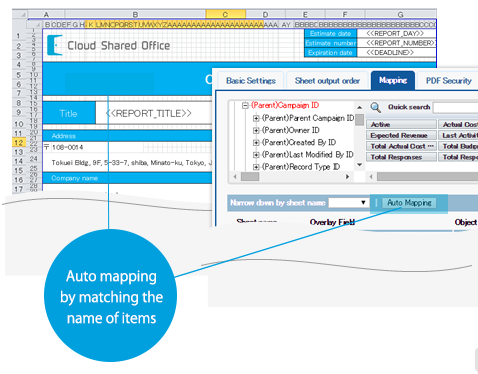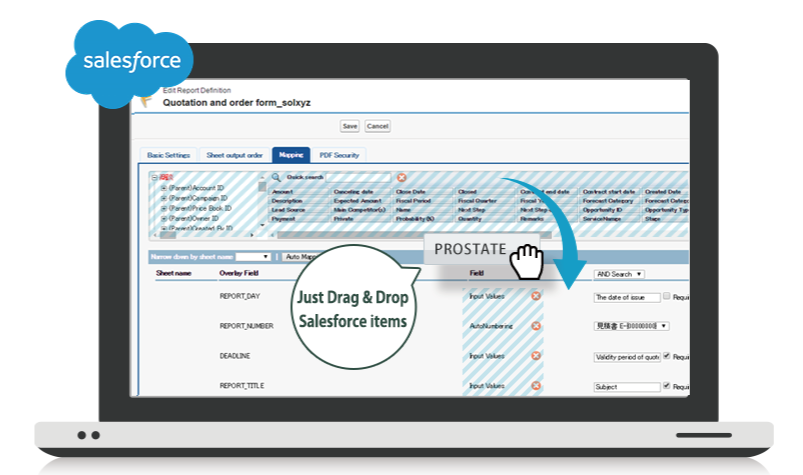 Anyone can output reports with one click
No special knowledge nor techniques required. There will be no mistakes.
Setting the report name and the output destination in advance, you can output the report by just clicking a button.

※ Click-output option contract is required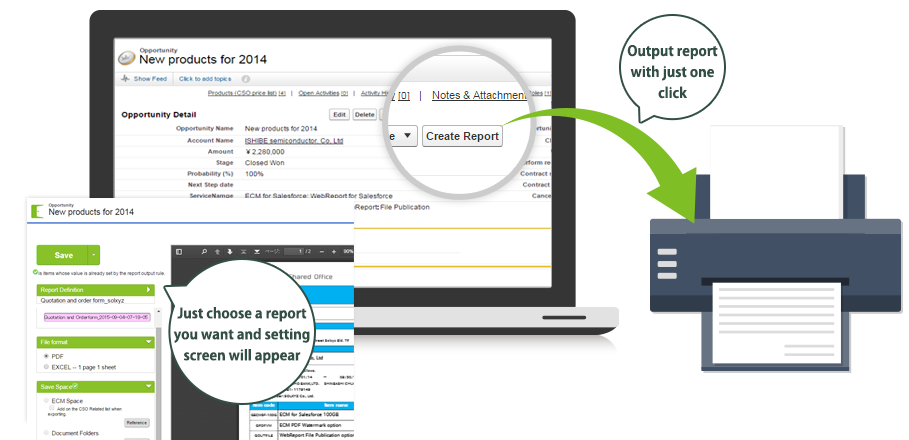 Difference between Fleekform and other report services
By storing report outputed by Fleekform to Fleekdrive, expected oparation paterns will be covered after outputing, report.
Not ending just outputting reports but possible until distributes in One-Stop.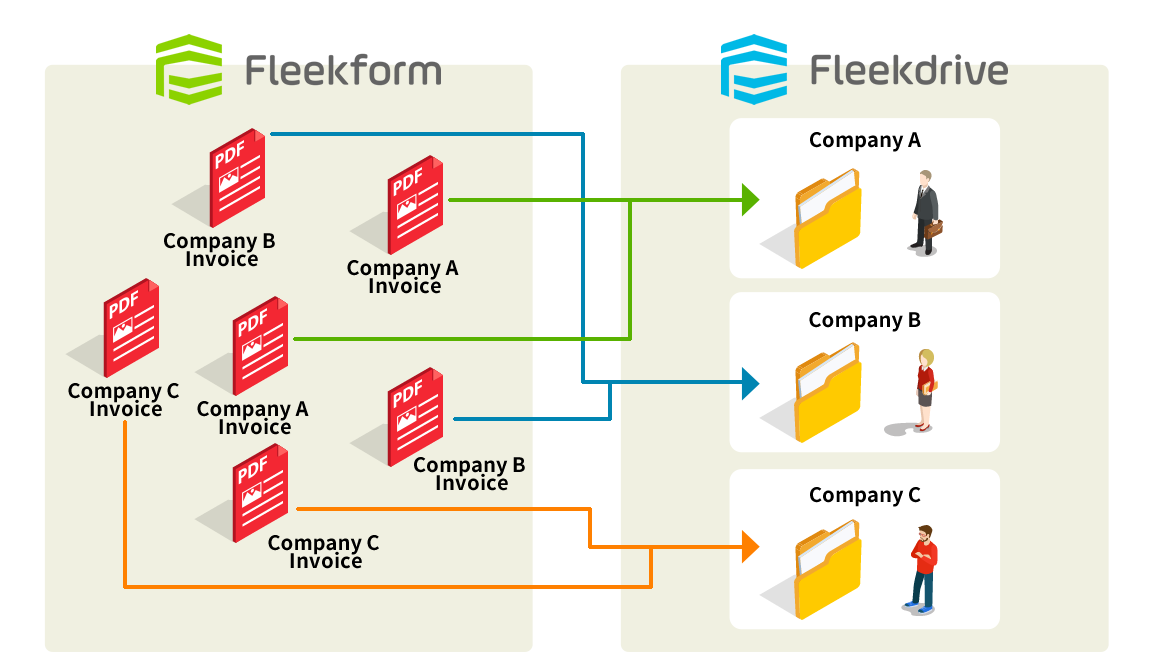 Insert images by cooperation
By specifying the image file saved in Fleekdrive, you can insert images into reports.
Also, you can insert images which saved in Notes & Attachments.