Output reports as excel or PDF for needs.
Corrections and revises are possible after output, Report data can be used again
File output as PDF and Excel is possible by making paper reports electronic. In addition, you can share them in various places by sending report data.
Furthermore, it is easy to correct and revise them after output.
Printing, allocating, and security settings of PDF file, and the pivot analysis of Excel file are possible. You can use it at various business scenes well.

Cooperating with Fleekdrive makes sharing, storing, management efficient
If Fleekform cooperates with Fleekdrive, the more efficient management and storing of output reports are possible. Just by appointing the store space of Fleekdrive to the output destination of report data, it supports sharing and storing reports, automated workflow, and the management after outputting reports.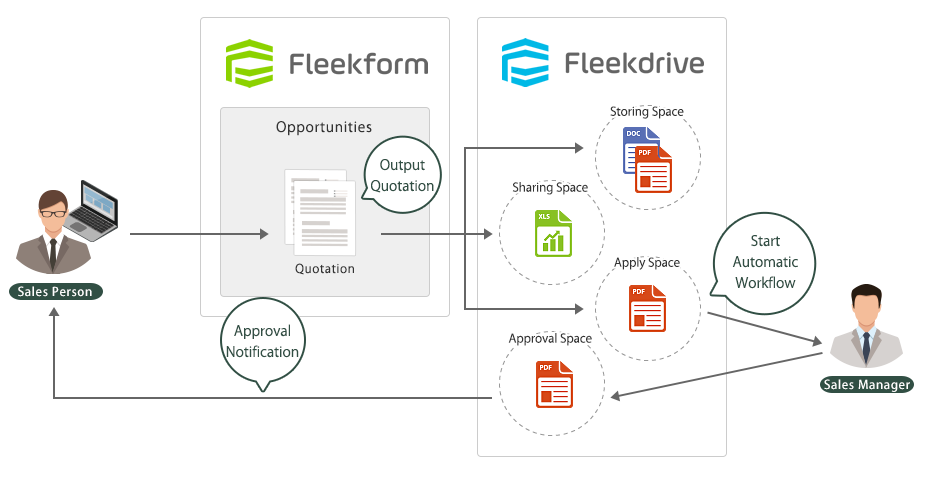 Printing via internet, also by Fleekform
Remote printing via internet is possible anywhere in the world without constructing special environment.
It is suitable for outputting estimates and bills in large quantities because of printing spooler in a cloud.
Furthermore, the workload of classification of reports work is completed in a short time by parallel distributed processing.
This is a superior tool in sales management.
※ Need a contract of Cloud print option.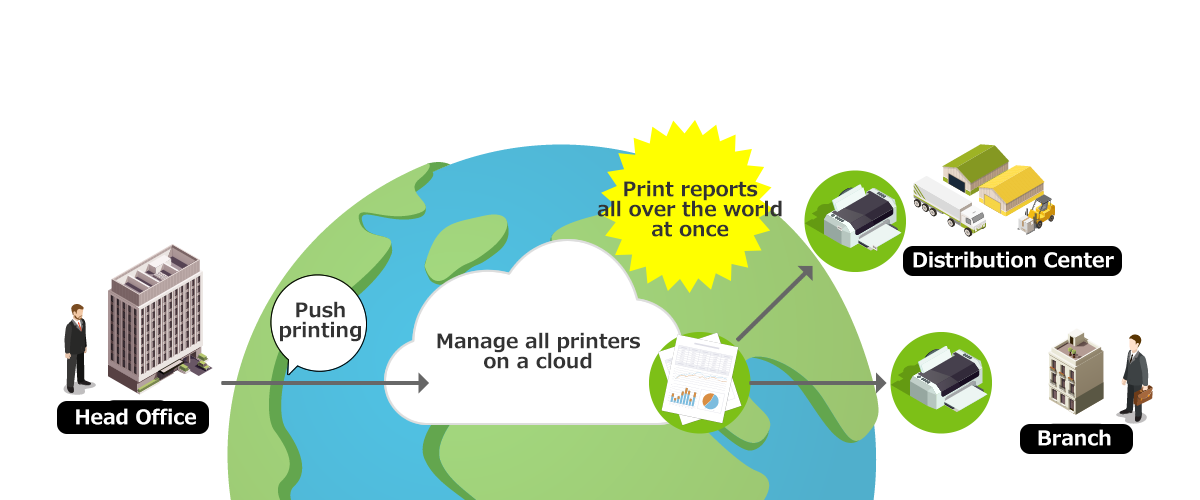 Unitary management for printing job from multiple printers connected to a cloud.
Carry out various print jobs by remote from outside
Did you ever think that you want to print something from outside or print it to your company printer?
DirectPrint enables remote printing via internet without building special environment.
In addition, you can set up print jobs for every printer connected to a cloud.
Unitary management for print jobs on a screen is possible.

Co-operating the existing system with various APIs.
File output and report printing via internet are even smoother.
By calling the function of the cloud reporting, you can integrate report output function to exsisting web service.
Make a best use of existing system, outputing a big amount of report in the cloud quickly.